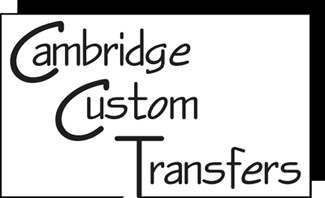 ---
Unsolicited recommendations from C.C.T. customers :-
"I have just completed 18 wagons using your transfers. They went on a treat, I never messed up one. They have changed the look of the wagons they look very good and I am really loathe to weather them up. I must say these are the best transfers I have used and I have tried loads believe me".
"Received my order this a.m. Excellent quality. The first 4 Mermaids done. There will be further orders..."
"Transfers arrived safely today and look superb. Can finish a number of projects now. I'll put the finished articles on my RMweb blog, ensuring I mention your brilliant service and excellent transfers".
"I do have to say that, based upon my experience of your transfers so far, they are among the best I have ever used. Applied as per your recommendations with Micro Set and/or Micro Sol, they absolutely look as if they are 'printed' on. I certainly can't tell the difference anyway."
---
I SUPPLY TRANSFERS FOR MANY SCALES - PLEASE REMEMBER TO QUOTE THE SCALE REQUIRED WHEN ORDERING. I TRY TO PROCESS ORDERS ON THE DAY THAT THEY ARE RECEIVED.
ALL OF MY TRANSFER SHEETS ARE PRINTED TO ORDER - NO STOCK IS HELD. FOR THIS REASON I CANNOT ACCEPT RETURNS.
E-mail address :
Postal address :
This site was last updated on 6th October 2023