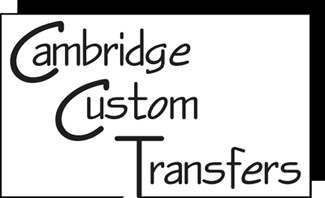 NOTE NEW E-MAIL ADDRESS
---
QUALITY JAPANESE MOTORS AT A RIDICULOUS PRICE!
These motors have been extremely well received, and are used by some of the most respected names in the loco-building community; hundreds have already been supplied!
ONLY £8.50 PER MOTOR !!!
This price is less than half that of the most popular Japanese motors used by modellers in 4mm. scale - if you can get them now - and includes UK P&P.
During a recent modelling project, I have come across a source of these motors;

MITSUMI M15N-3 DATA SHEET.pdf

They are midway between the 1220 and 1620 flat can motor, with a double-ended 1.5mm. dia. shaft which projects approximately 12mm. at either end - these quality motors are ideally suited to model railway use.

I purchased ten for my own use, and am pleased to report that, having fitted a Mitsumi motor to a High Level 60:1 Loadhauler gearbox, and mounted this combination in the frames of a Midland 3F, I have what I believe to be the sweetest-running chassis that I have ever built. (.... and that's quite a few)!
You can see the motor fitted in the chassis at http://www.rmweb.co.uk/community/index.php?/topic/94701-new-products-from-cambridge-custom-transfers/page-2#entry1884439 .

I get the impression that these Mitsumi motors are lower-revving than Mashima motors, but they have plenty of torque and are beautifully smooth-running and quiet.

Using one of my trusty H&M Walkabout controllers, the top speed of this 0-6-0 slogger is as close to that of the prototype as I could wish - ie. a sprightly but not unseemly canter!!

This is ideal - I have the full range of the controller slider to drive the loco from a barely perceptible crawl to a realistic top speed.

The fly-wheel that I fitted gives a satisfying impression of momentum, even with a lightweight bare chassis.

So, I can with confidence recommend these Mitsumi motors.

I normally confine my activities strictly to transfers, but these motors are just too good to let pass.

If you want one or more of these motors, (I include two M2 fixing screws with each motor), e-mail me at
NOTE NEW E-MAIL ADDRESS
to place your order.
See below for payment options.

Regards,
John Isherwood.
---
APPLEBY MODEL ENGINEERING 4mm SCALE COMPONENTS
AVAILABLE AGAIN!
Thanks to John Talbot of AME, I have secured the remaining stock of 4mm. scale Appleby Model Engineering cast and etched wagon components.
These components are of unsurpassed quality, but they have been unobtainable for several years.
Now is your very last chance to acquire a stock of these invaluable wagon 'bits' against your future modelling requirements.
Press the A.M.E. Parts tab (left) for full details.
---
http://www.warmlight.co.uk/photography/ .
My son, Andrew Isherwood, is our web host; please do support him if you are interested in his superb images.
---
Unsolicited recommendations from C.C.T. customers :-
"I have just completed 18 wagons using your transfers. They went on a treat, I never messed up one. They have changed the look of the wagons they look very good and I am really loathe to weather them up. I must say these are the best transfers I have used and I have tried loads believe me".
"Received my order this a.m. Excellent quality. The first 4 Mermaids done. There will be further orders..."
"Transfers arrived safely today and look superb. Can finish a number of projects now. I'll put the finished articles on my RMweb blog, ensuring I mention your brilliant service and excellent transfers".
"I do have to say that, based upon my experience of your transfers so far, they are among the best I have ever used. Applied as per your recommendations with Micro Set and/or Micro Sol, they absolutely look as if they are 'printed' on. I certainly can't tell the difference anyway."
---
SIMPLER PAYMENT METHODS !!!
You can now order as follows :-

By post - written order with delivery address, contact phone number, and cheque, payable to C. J. Isherwood, sent to CCT, 6 Roseland Gardens, Bodmin, PL31 2EY. Cheques made payable to Cambridge Custom Transfers or CCT cannot be accepted, and your order will be cancelled.

By e-mail & Paypal - send your order, INCLUDING YOUR POSTAL ADDRESS, by e-mail to
NOTE NEW E-MAIL ADDRESS
plus payment via PAYPAL using the PAY FOR GOODS OR SERVICES option. Payments sent in this way incur a fee payable by me, so please add 10% to your payment to cover this. Payments that do not include the additional 10% will be refunded, and the order cancelled.

By e-mail & BACS (bank transfer) - send your order, INCLUDING YOUR POSTAL ADDRESS, by e-mail to
NOTE NEW E-MAIL ADDRESS
plus payment via BACS to :-
Account name : Christopher John Isherwood
Account number : 50028665 (Private account)
Sort code : 40-16-59
Payment reference : YOUR INITIAL & SURNAME.
Orders which include motors and transfers will be despatched under separate cover.

IF IN DOUBT ABOUT THE TOTAL PRICE FOR YOUR ORDER, OR ARE UNSURE ABOUT ANY ASPECT OF YOUR ORDER, PLEASE ENQUIRE FIRST, (ENCLOSING AN SAE OR PHONE NUMBER IF CONTACTING BY POST).
Note : all prices include UK postage and packing;
(overseas customers add 10%, MINIMUM £3.50 - sorry, blame Royal Mail).
I SUPPLY TRANSFERS FOR MANY SCALES - PLEASE REMEMBER TO QUOTE THE SCALE REQUIRED WHEN ORDERING. I TRY TO PROCESS ORDERS ON THE DAY THAT THEY ARE RECEIVED.
ALL OF MY TRANSFER SHEETS ARE PRINTED TO ORDER - NO STOCK IS HELD. FOR THIS REASON I CANNOT ACCEPT RETURNS.
E-mail address :
NOTE NEW E-MAIL ADDRESS
Postal address :